ADD STAINLESS STEEL STYLE TO YOUR FATHER'S DAY GIFT
At this time of year, many people have Father's Day gifts in mind. If the special man in your life loves high-quality jewellery, it's time to pay a visit to the Bailey of Sheffield website.
Bailey of Sheffield continues the legacy of over a century of steel engineering and precision workmanship with every item of hand-built jewellery. Today's man is style conscious - one of our CABLE™️ bracelets for Father's day is the perfect gift to compliment his style.
Bailey of Sheffield is a company that understands men, creating well-designed pieces that are as stylish and hardwearing as the occasion demands. Our team of designers have risen to the challenge of creating Father's Day gifts that you will want to give - and your loved one will be delighted to receive. The CABLE™️ bracelet is among the top rated Father's Day gifts on sale at Bailey of Sheffield.
Father's Day bracelets do not come any finer than the CABLE™️ bracelet - made of the highest quality marine grade 316L stainless steel, the cable has a 7 x 19 construction for superb strength with flexibility. It is this quality of engineering that renders the bracelet virtually indestructible while making it very comfortable to wear. And each bracelet comes with a complimentary Bailey signature bead.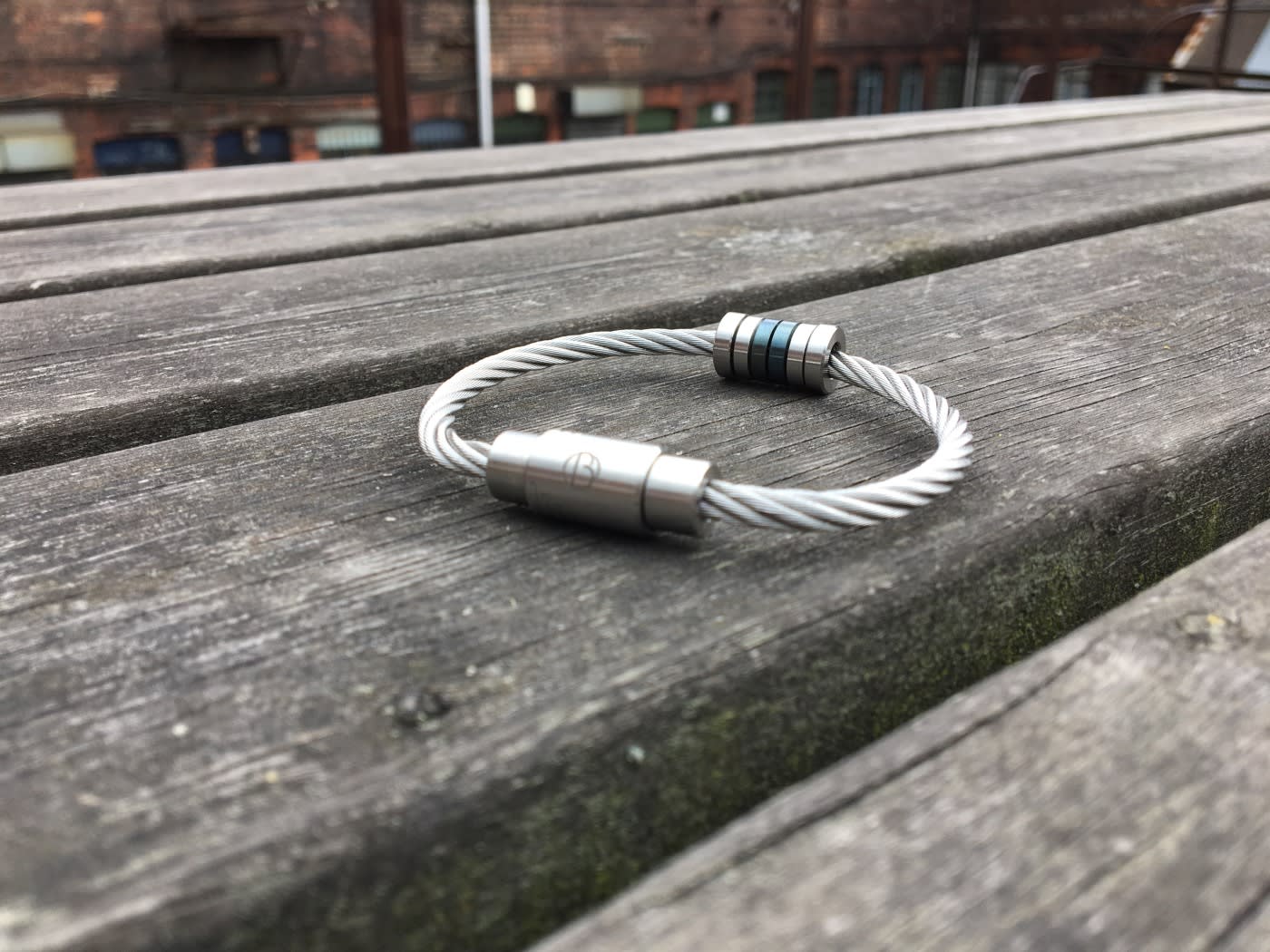 This Father's Day gift is engineered for the stylish and active man, one who is often about town or walking in the country, and relaxing with friends afterwards. The CABLE™️ bracelet is among the Father's Day presents that will get you noticed. 
It is the design of the CABLE™️ clasp that makes our Father's Day bracelets different. Like the cable, the patent pending clasp is made of marine grade 316L stainless steel. It bears a unique identifying serial number and is engraved with the Bailey of Sheffield Makers Mark. The bespoke internal mechanism and the quick release locking system make the clasp easy to open and easy to fasten with one hand.  
In addition to our Father's Day bracelets, we have the new Mixer bead accessory. Our designers have made this bead to accompany all the colours of the CABLE™️ bracelet. You can customise the bead by mixing and matching the four rotating Romer discs, available in six colours, petrol, anthracite black, polished black, matte black, rose gold, matte gold and the original stainless steel. This is an opportunity for you to design a present for your Dad. You could go for the full customised bracelet or add colour and style to a CABLE™️ bracelet - design your Mixer bead today!
The bead also fits onto our pendant converter, so you can buy matching beads, one for the bracelet and one to wear as a pendant.
Presentation is very important when giving a gift, which is why our Father's Day bracelets are packaged in luxury bespoke boxes. In addition to the CABLE™️ bracelet and complimentary Bailey signature bead, the box contains a jewellery care guide, a laptop protector and luxury cleaning cloth. The instructions included reveal the mysteries of the unique unlocking tool and the two stainless steel stoppers that have been preloaded with grub screws. There is also stainless steel certificate of ownership.
Our Father's Day gifts are featured on Facebook - visit us now.
Keep up to date with Bailey of Sheffield on Twitter  and select the perfect  Father's Day presents. You can also visit our Instagram account for ideas on how to make the most of your CABLE™️ bracelet with the new mixer bead accessory, a great idea when seeking presents for Dad.
Buy your CABLE™️ bracelet today!
And Ladies, see if you can resist buying one for yourself as nearly half of our customers are female!
---